Evelity : Finalist of the Transit Tech Lab Challenges in NYC!

Mathieu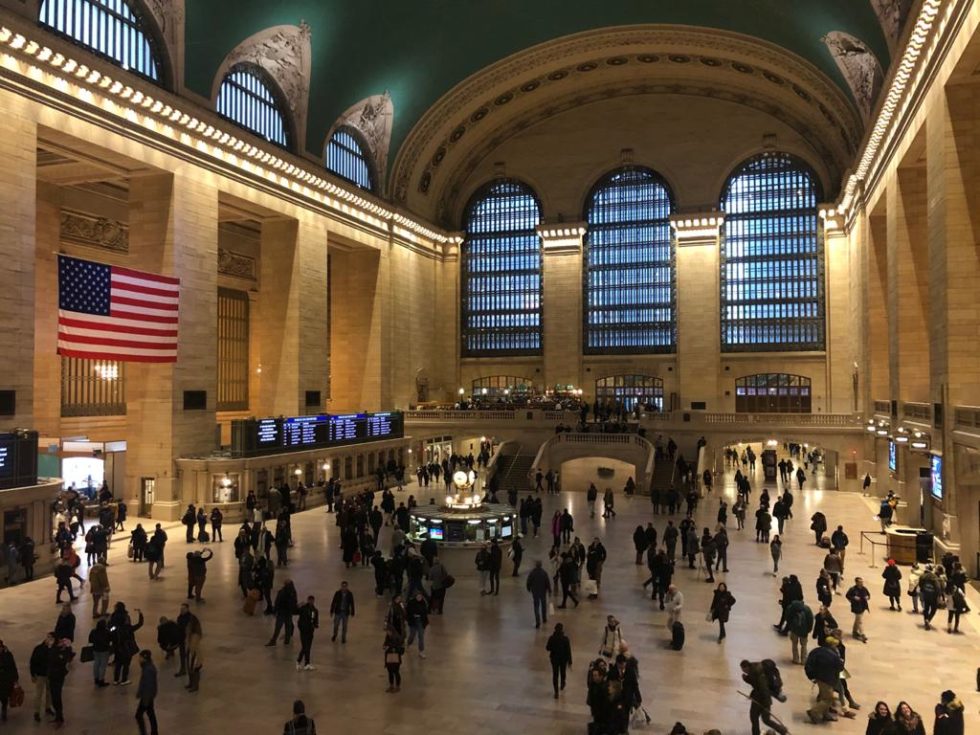 We're very proud and excited to be selected as one of the finalists of the Transit Tech Lab Challenges, run by the MTA (Metropolitan Transportation Authority) and the Partnership For New York City to help the nation's largest transit system address some of its most pressing transit challenges!
What does it mean for Okeenea Digital?
First, it means Evelity fits with the needs of the main mobility stakeholders! And even if other wayfinding applications for disabled people applied like WayMap or RightHear, they chose Evelity.
It also means that we have to deliver a proof of concept within 7 weeks from now. During those weeks, each startup will collaborate closely with participating agencies and work to demonstrate that their product has the potential to solve one of the identified transport challenges. With our 2 partners: the NYC MTA and Amtrack, we've decided to install Evelity in Jay Street subway station so that they can test it in real conditions.
Companies that successfully achieve a "proof of concept" accelerator phase will then move on to a formal pilot project that deploys their technology for testing in one or more participating transit systems. Last year, six companies were selected for the accelerator programme and four proceeded to pilots upon completion. We'll do our best to be selected in the 2020 fleet and spread Evelity on the whole MTA and Amtrack network.
A huge and amazing challenge for our team!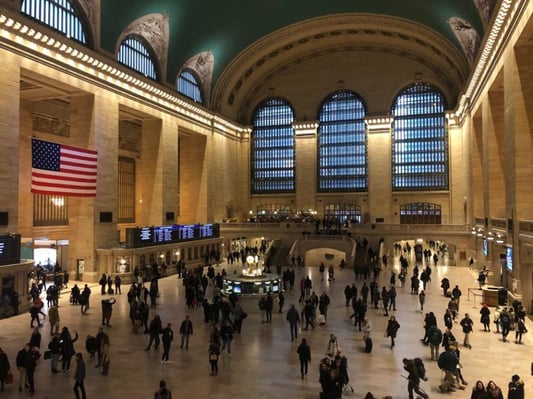 What are Transit Tech Lab Challenges?
Today, New York's transit system can be challenging for disabled users: only 25% of subway stations are wheelchair accessible and information is often communicated exclusively via visual signage or audio announcements. As reflected by the 2020-2024 Capital Program, the MTA is committed to improving accessibility for all.
That's why the Metropolitan Transportation Authority is seeking technology that can enhance accessibility to better serve customers with special needs, including those with auditory, visual, mobility and mental impairments, the elderly and child caregivers.
So they've decided to create the Transit Tech Lab Challenges to attract startups with great potential and new ideas. It was a great opportunity for us to present Evelity – our wayfinding app for disabled people – and share our vision of the inclusive mobility with all the main NYC public transportation players!
The Transit Tech Lab Challenges 2020
This year more than 130 companies applied to be part of this programme, which focuses on three topics that were jointly chosen by the participating agencies:
Accessibility: How can we make New York's public transit systems more accessible?
Entrepreneurial Revenue Generation: How can public transit generate more revenue outside the farebox?
Curb Coordination: How can transit agencies reduce traffic by increasing coordination at the curb?
"The Transit Tech Lab has been a great partner to the MTA, fostering innovative ideas and creative pilots for improving our operations and the customer experience. As we work hard to modernise the MTA, we're excited for what this round of challenges will bring and thrilled that the Lab has expanded to include our regional partners in transportation," said Patrick J. Foye, Chairman and CEO of the MTA.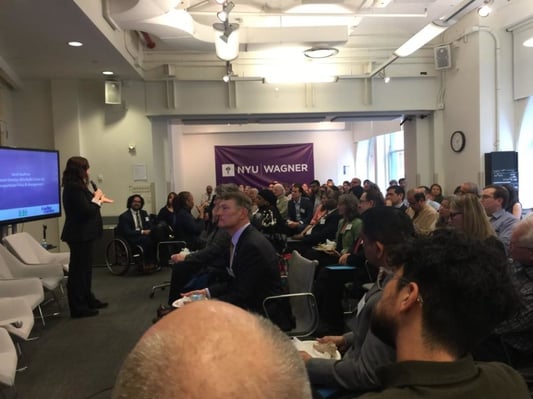 // Eight other startups join NYC transit accelerator:
Acoustic Protocol: Converts audio public address announcements into personalised, targeted messages to improve accessibility for deaf and hard of hearing customers
NaviLens: Uses a computer vision algorithm that interprets geospatial information and provides navigation guidance in any space without use of GPS, Bluetooth, WiFi or cell coverage
Knaq: Provides predictive elevator and escalator maintenance tools enabling any service elevator to be digitised and its status instantly updated online
Allvision IO: Inventories curb infrastructure and monitors street parking behaviour of both commercial and non-commercial vehicles
CARMERA: Provides up-to-the-minute construction data and descriptions, such as obstructions in parking spots or traffic lanes
CurbFlow: Marketplace for curbside access that sources dedicated curb supply from municipalities to create pickup and drop-off management and maps
Numina: Measures curb-level behaviours using a proprietary, camera-based sensor that mounts to any fixed infrastructure. Numina processes all imagery securely onboard the sensor, anonymously measures activity and provides behavioural insights to improve traffic operations
Miles: Provides anonymised multimodal analytics to cities and offers mileage-based rewards to users encouraging public transit use