SUCCESS STORY: Guiding people with disabilities through a metro network

Mathieu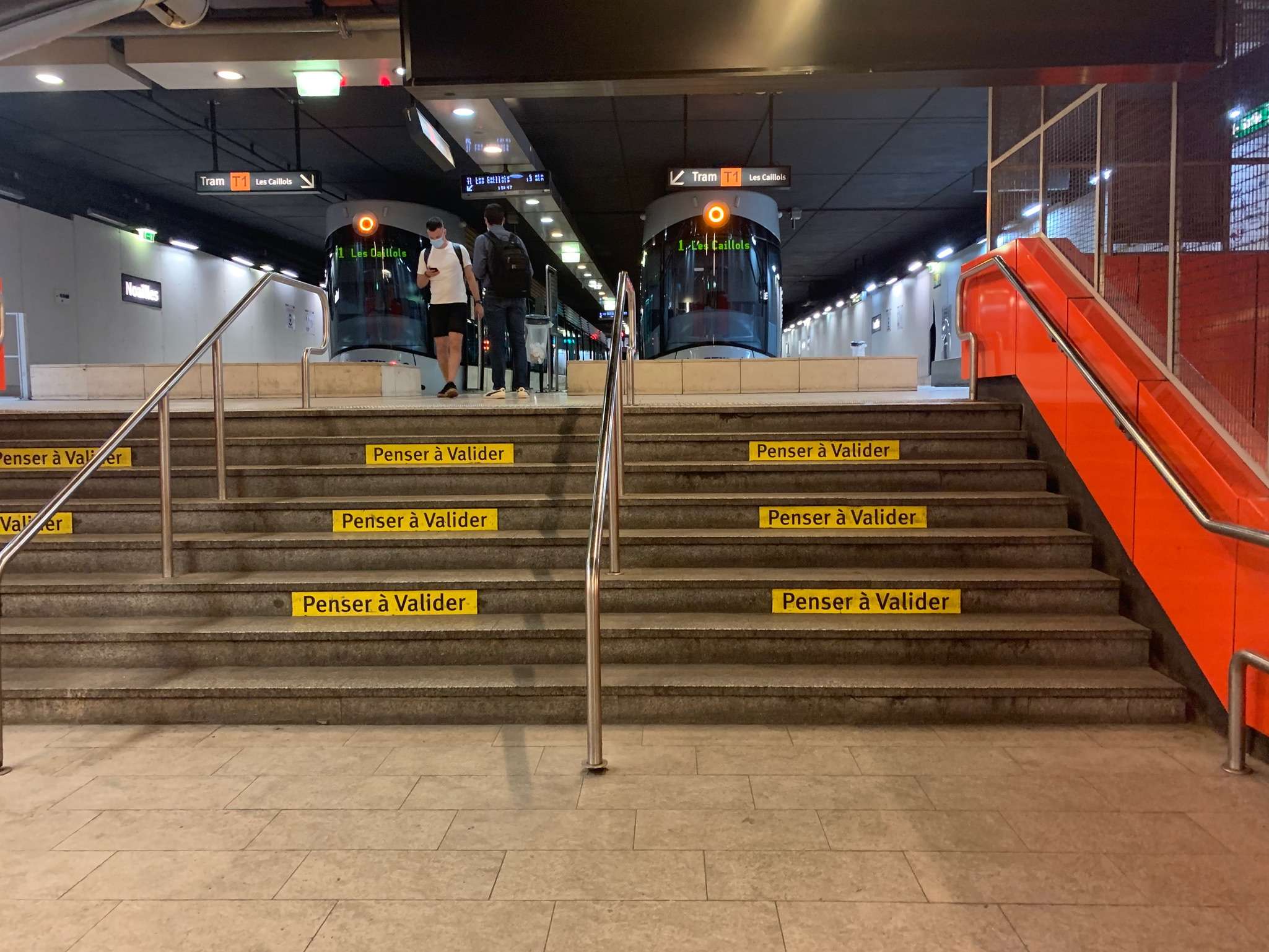 Evelity has collaborated with RTM, the Marseille metro operator, to improve the physical accessibility of its 2 lines and 29 stations! Here is how the project went from the pilot phase to the deployment...
The project's genesis
The Régie des Transports Métropolitains or RTM operates the urban transport networks as well as complementary mobility services contracted by the Aix-Marseille-Provence Metropolis (AMP).

Network operation and supervision, maintenance, security, marketing and after-sales service management, customer information, management of contactless ticketing systems deployed on other metropolitan transport networks, etc., are all carried out within the company as part of a permanent effort to achieve technological and economic performance in the service of customers and the local authority.

Meeting the regulatory obligations regarding the reception of people with disabilities and improving the visitor's experience are therefore part of its remit. Today, there are 12 million people with disabilities in France.
What are the problems and challenges?
Accommodation for disabled people's associations
Welcoming all types of disabilities to improve the visitor experience
To make travel safer
Improve the tourist attractiveness
Reduce the costs of disability management
Find an alternative to the quickly obsolete and non-dynamic signage
Improve its reputation with disabled people or with a lack of mobility
With this objective in mind, RTM has launched a consultation for the acquisition of an all-disability guidance solution.
To respond to this issues, Okeenea Digital launched its Evelity guidance solution to address the accessibility challenges faced by the RTM.
As you can imagine, our solution was chosen.
From the pilot phase to full deployment,
we explain how we implemented
our Evelity solution in the Marseille metro 👇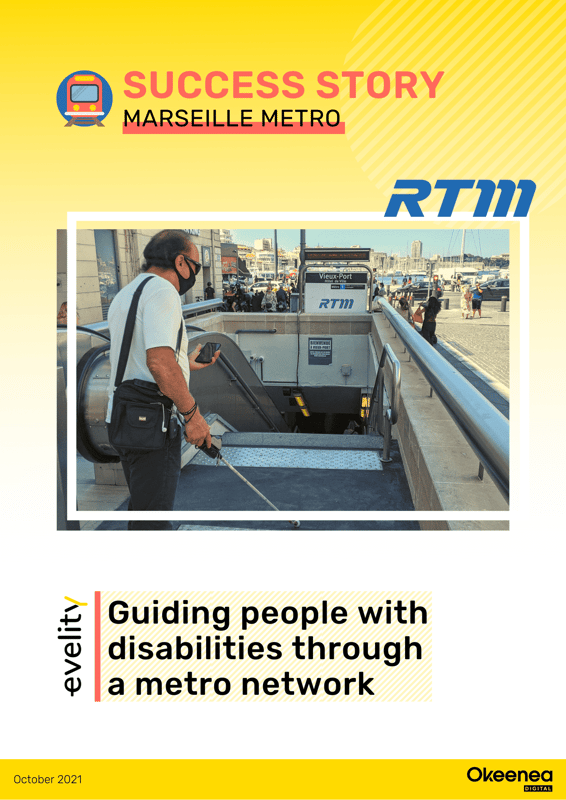 If you also want to improve the experience
for all your visitors with disabilities, contact us!