Tests report of Evelity in the Lyon metro!

Mathieu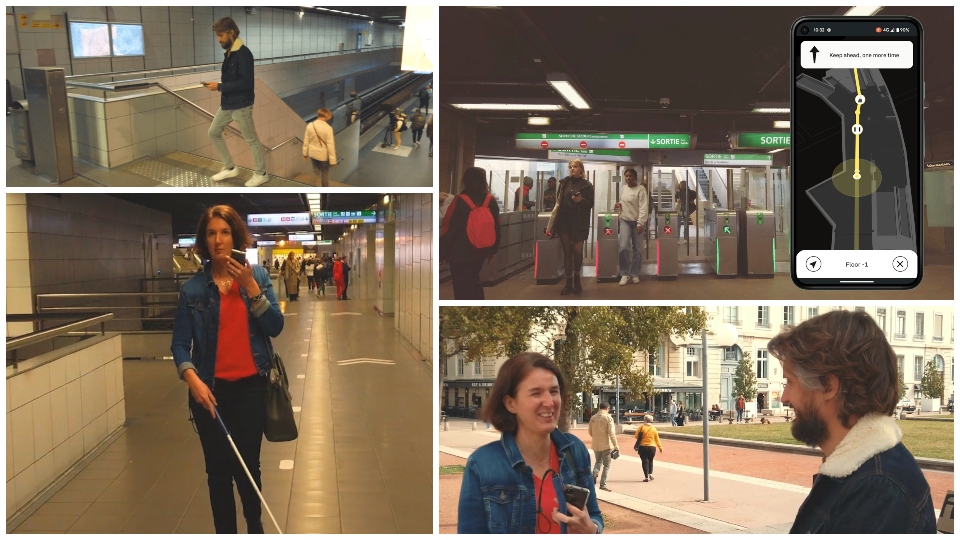 Since June, our teams have been focusing on the Evelity experience in the metro as part of the pilot project we are running in two metro stations, Bellecour and Grange Blanche.

It was not without a few drops of sweat 💦 that we managed to deliver an inclusive wayfinding system for travelers inside a metro (originally only for the visually impaired)!

And the efforts have paid off, because the users feedbacks is amazing! The results are a pleasant surprise 🎇 We thank them for their help...
Here is an computer graphic* that summarizes the main information of the last 2 months of Evelity's experience in Lyon's metro:
*Computer graphics described textually below the image for the visually impaired and blind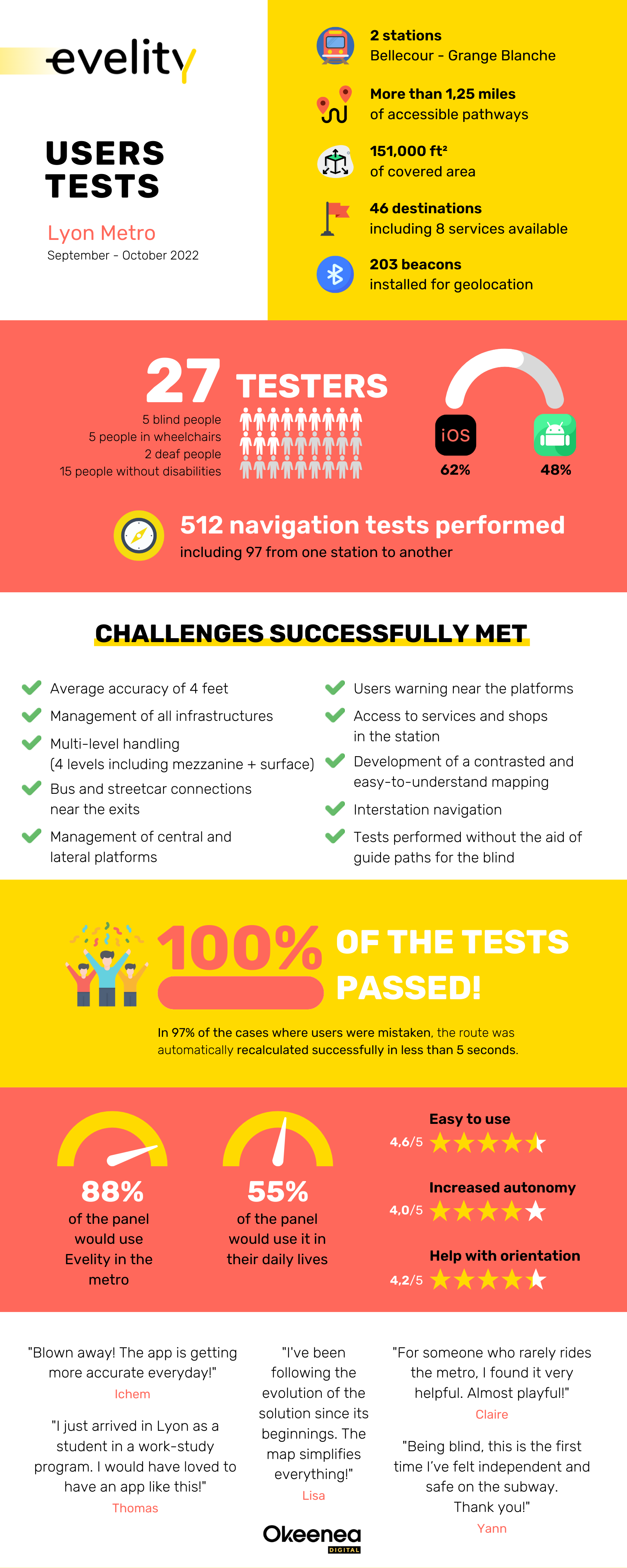 *Feedback from Evelity user tests: Lyon metro (September and October 2022)
2 stations : Bellecour et Grange Blanche
More than 1,25 mile of accessible pathways
150,000 ft² of covered area
46 destinations including 8 services available
203 beacons installed for geolocation
27 testers (5 blind people, 5 people in wheelchairs, 2 deaf people, 15 people without disabilities)
62% on iOS and 48% on Android

512 navigation tests realized including 97 from one station to another

100% of successful guidance!

In 97% of the cases where users made a mistake, the route was automatically recalculated successfully
88% of the panel would use Evelity in the metro and 55% would use it in their daily lives
Challenges successfully met:
Average accuracy of 4 feet
Management of all infrastructures

Multi-level handling (4 levels including mezzanine + surface)

Bus and streetcar connections near the exits


Management of central and lateral platforms

Warning system for users near the platforms
Access to services and shops in the station
Development of a contrasting and easy-to-understand mapping
Interstation navigation
Tests performed without the use of guide paths for the blind
👉 For those who wish to (re)discover
videos of complete guidance
with onboard camera it's here !