Why is Evelity to improve New York City subway's inclusive mobility?

Mathieu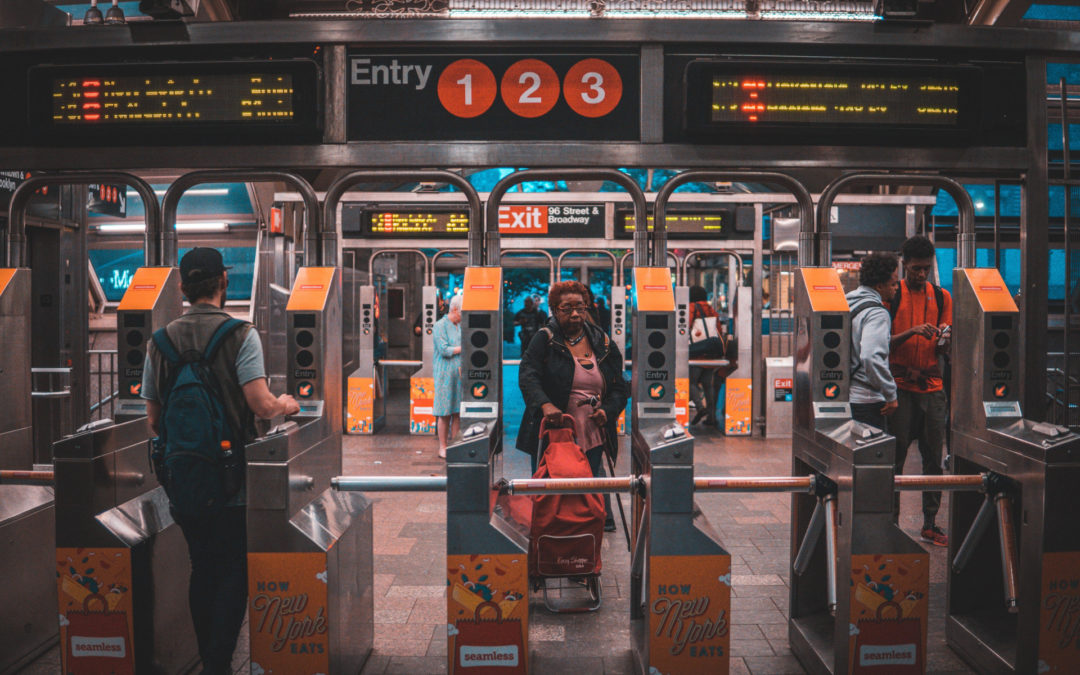 Recently, we told you about our victory at the Transit Tech Lab Accessibility challenge with Evelity. Now, let's discover all the details of this tremendous project on inclusive mobility!
We asked Damien Brosseau, Head of Okeenea Digital, to lift the veil on all the secrets of Evelity's implementation in the New York City subway! He also shared with us his unique vision on technology. It just represents a means to an end: enabling users with disabilities to get around in complete autonomy!

Why does the New York City subway wish to focus on inclusive mobility?
Like any large metropolitan cities in the world, New York City welcomes on its territory many people with disabilities who find easy access to services. The subway system, which is fully aware of the importance of including this population, is committed to improving riders experience, which means: facilitating travel, bringing autonomy, easy access to signage, in short, to restore spontaneity.
What's to be noted with the New York City subway is that they have a very old system with sprawling stations. It's thanks to a digital solution that the network can append itself to a layer of services without having to carry out major renovations. This contributes to having an innovative, groundbreaking network. With a digital solution, we can adapt to the network's historical context. This is where Evelity steps in!
How did Okeenea Digital win the Transit Tech Lab jury over?
The mobility of people with disabilities is an universal problem that can be applied to all transit systems in the world and the Transit Tech Lab jury perfectly understood it!
With Evelity, users with disabilities can rely on a solution that reduces stress, improves efficiency and is compatible with the environment. Plus the fact that our app is tailored-made to fit any types of disabilities and truly meets the needs of its users throughout the mobility chain adds value. We focused on design first, on a user-centered approach and on already existing standards in the USA and the UK such as Wayfindr and ANSI to ensure Evelity's compliance.
How did you manage to implement Evelity in an international subway network during the pandemic?
Actually, the situation due to COVID-19 worked well for us: we had already implemented Evelity in France so the pandemic forced us to consider our solution according to the constraints of an international and immediate full-scale.
We haven't done any local testing yet. We still have to do some fine-tuning and adjustments to really apprehend this particular indoor geolocation due to the subway design. We're going there in June to carry out the first testing with our team and the MTA's. The goal is to validate testing in real conditions, the technique, to gauge the issues and carry out tests with around 20 users.
Is there a difference between installing Evelity in the New York City subway system or in France or anywhere else?
Firstly, you don't encounter the same mobility practices within the same country. When you develop a navigation app for people with disabilities, you need to know precisely what they're doing to solve the issues they meet and thus provide the best solution and adapt it if necessary. To improve user experience, we need to manually list all the devices used as sensory indicators such as guide strips that serve as landmarks.
Because of the COVID-19, we couldn't do any local testing specific to the American territory.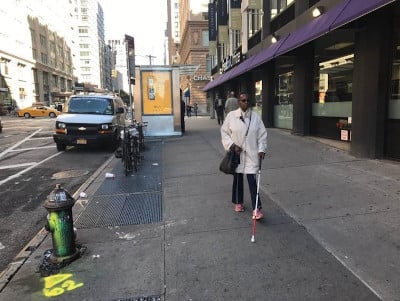 We still need to take into account cultural accessibility: an American with disabilities has his own mobility practices. There's a cultural variation between a French and an American user and a sub-variation that's inherent to the environment, the city. Does the American user have a cane? a guide dog? This requires doing a lot of research on users to understand the serious issues they have in their mobility.
What would you like to say to users in New York City who are going to use Evelity for the first time?
Put your phone in your pocket and let Evelity guide you! Our bet will be won when users will be able to do a trip in complete autonomy without being tired.
Evelity is a mobility support app, it serves as a personal mobility assistant. Our goal is to make this service available to the greater number of people who have different abilities and to provide an universal service. Here, technology is entirely at the service of people's needs. It's just a means to an end to reach an ultimate goal: guiding a person.
🚇👉 Discover our dedicated page on accessibility in the metro